As summer gets into full swing in the UAE and temperatures begin to soar, our engagements begin to slow down, but our efforts certainly do not. This month we would like to bring you our "best finds" and little reminders that can help kick-start or re-focus your sustainability journey, along with highlights from partners.

Green Lodging Report And Why We Like It?
To get started on your sustainability journey, discover the Green Lodging 2022 Report in collaboration with Greenview, where 27,000 hotels worldwide submit data on their sustainability practices and received confidential benchmarking reports. Through the reports, a hotel can gain insights into global best practices, case studies, and guidance for meeting sustainability criteria.
Also, in the blog on our website, we have explored the US Market Report by analyzing sustainable practices in 17,000 hotels and highlighting key findings such as green cleaning, renewable energy adoption, plastic reduction, and sustainable sourcing.
Take part in the Green Lodging report to access comparative performance data for valuable industry insights and a roadmap to drive sustainability innovation in hospitality.
To get a head start on the reporting, and benchmarking, visit our podcast with Olivia Ruggles-Brise.
---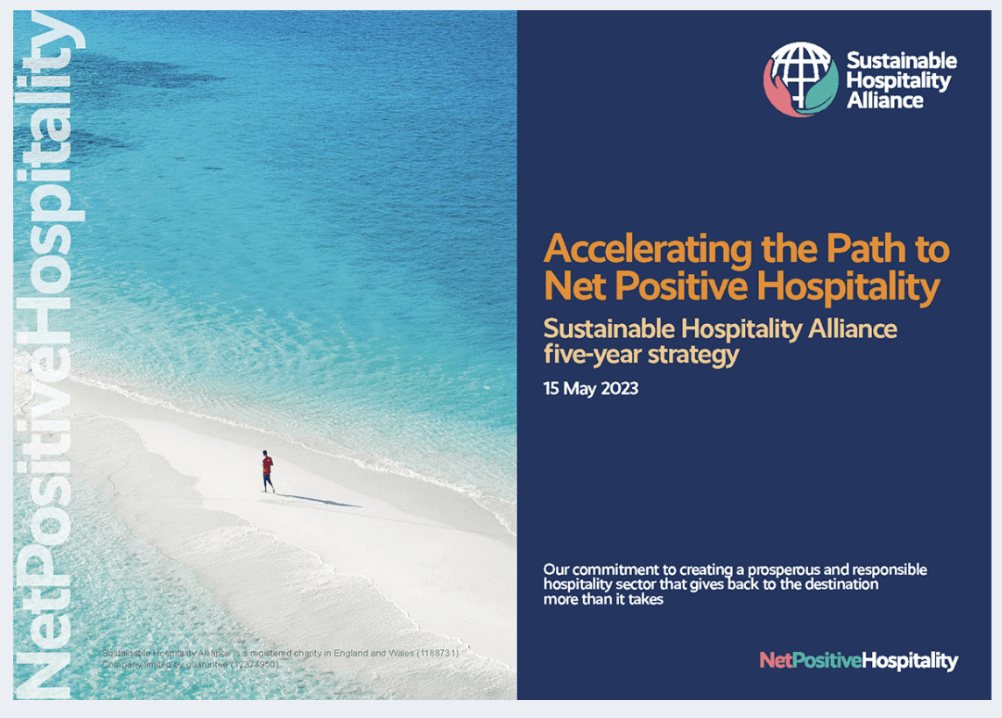 Sustainable Hospitality Alliance 5-year Plan Unveiled
The Sustainable Hospitality Alliance has unveiled its 5-year strategy to accelerate net-positive hospitality through industry leadership, collaborative action, and regenerative solutions. The plan includes initiatives such as establishing industry standards, forging impactful partnerships, and launching pilot projects in various sustainability focus areas. The alliance emphasizes the need for a holistic approach that positively impacts the environment, society, and the economy.
Exciting times for SHA, as we re-live our event from last month, where we brought together industry leaders from the Middle East for a roundtable conference with SHA and Dubai Tourism.
---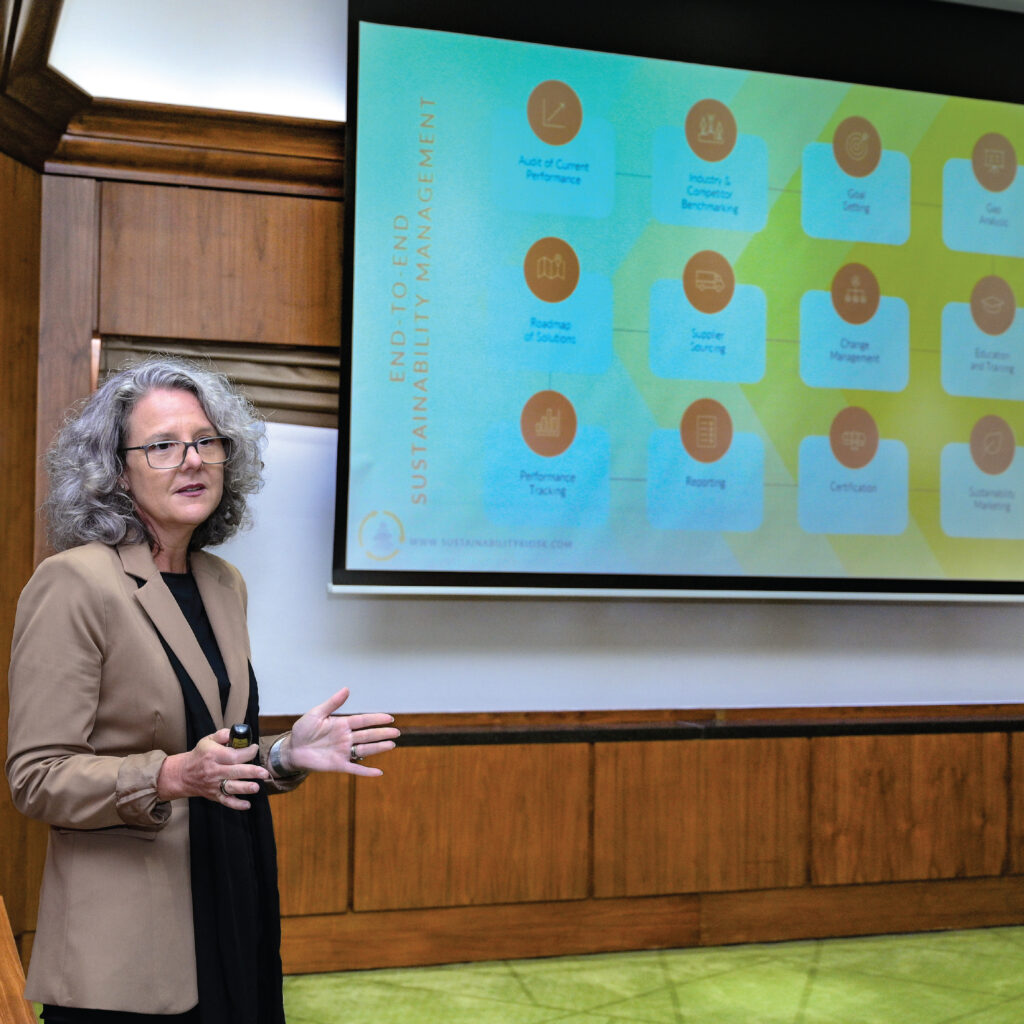 World Environment Day
World Environment Day, June 5th 2023, saw the activation of initiatives by several of our hotel and industry partners.
We had an amazing time participating in M.A.D Week (Making A Difference) at JA The Resort, in celebration of World Environment Day and UAE's Year of Sustainability. Our team showcased the Sustainability Kiosk platform, sharing sustainability solutions and achievements.
We are excited to collaborate and network with like-minded professionals to create a positive impact.  
---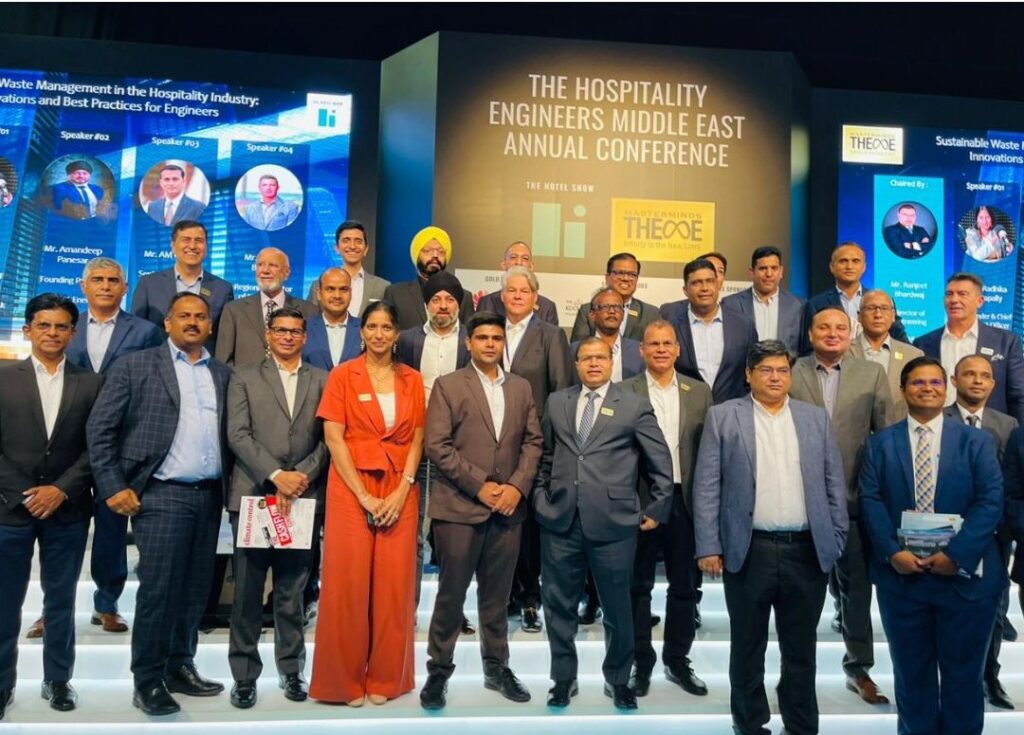 Speaker and Moderator at THEME
Radhika Arapally recently spoke at the prestigious "THEME" conference held during The Hotel Show Dubai 2023, engineers from around the world gathered to discuss the convergence of innovation and sustainability in the hospitality industry. The conference highlighted the importance of data-driven decision-making, the balance between AI and human expertise, the integration of sustainability standards in building design, the significance of indoor air quality, and the need for waste management and circular practices. The conference also highlighted the underappreciated role of engineers in ensuring smooth hotel operations.
---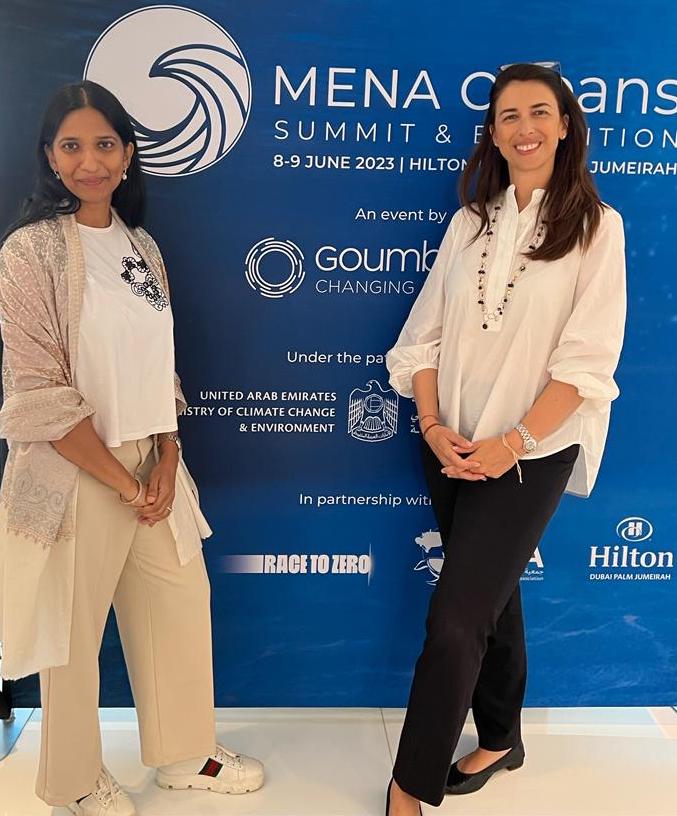 World Oceans Day
The first MENA Oceans Summit 2023, organized by Goumbook and supported by the Ministry of Climate Change and Environment, took place on June 8th, 2023. The summit aimed to promote clean ocean action, conserve ecosystems, tackle climate change, and develop sustainable blue economies in the MENA region.
We are always proud to support our sustainability community, our heartfelt congratulations go to Tatiana Antonelli Abella and the team at Goumbook  for yet another inspiring and impactful event.
---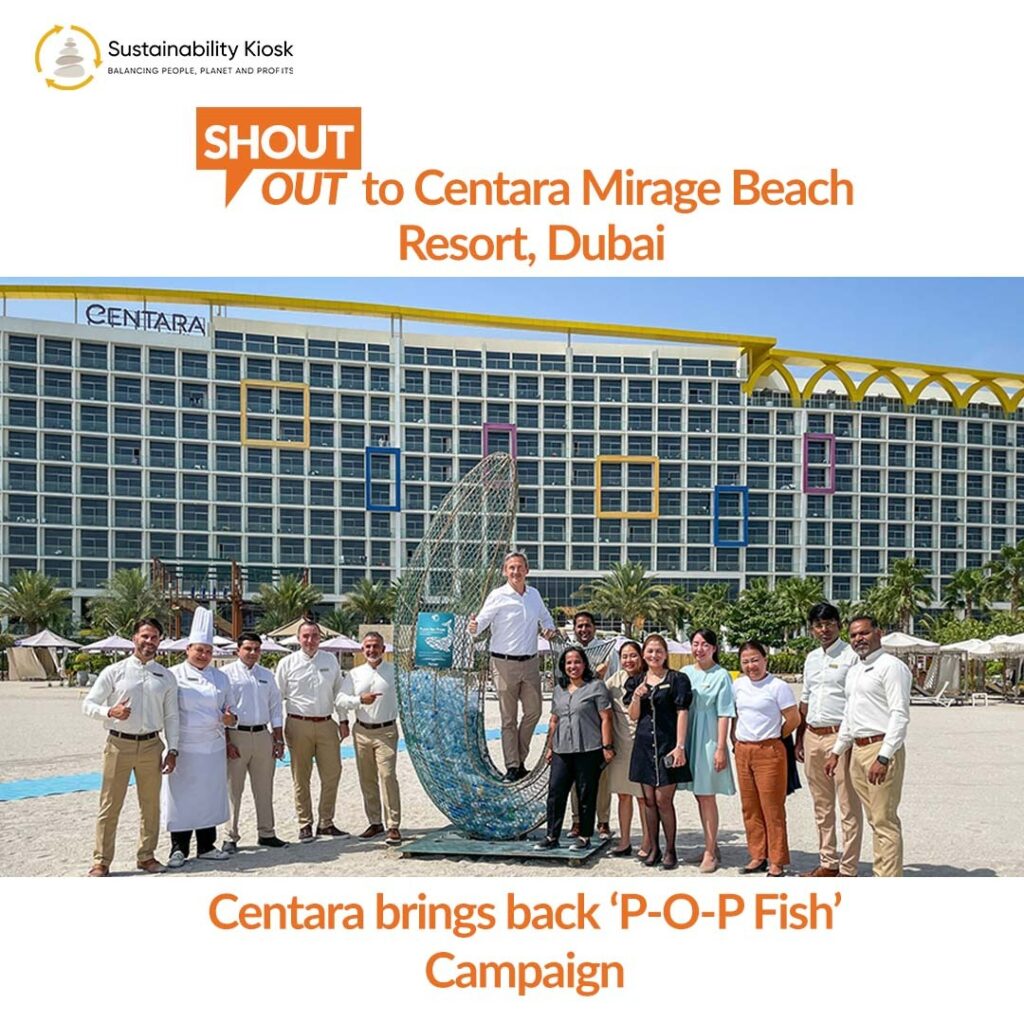 Centara Hotels & Resorts P-O-Ps
We give a shout-out to Centara Hotels & Resorts who celebrated World Environment Day and Ocean Day by reviving its successful 'Plastics Only, Please' campaign. The campaign aims to raise awareness and take action against plastic waste.
As part of its commitment to sustainability, Centara's properties feature wire sea life sculptures, called P-O-P sculptures, that serve as bins for plastic waste from 5 to 30 June 2023. Guests and staff are encouraged to collect plastic refuse and feed it to the sculptures.
Each week, the waste management teams remove the contents, weigh the trash, and prepare it for recycling. The campaign was previously successful in 2019, collecting over 400 kilograms of plastic waste.
Centara Hotels & Resorts aims to have all its properties certified as sustainable by 2025 and eliminate single-use plastic items to minimize environmental impact. More information about Centara's commitment to sustainability here.  
---
Embracing Sustainability
Head on over to our podcasts and catch up on how sustainability is shaping the events and travel industry. In this episode, Danielle Curtis, Exhibition Director of Arabian Travel Market (ATM), discusses how ATM and the travel industry in the Middle East are embracing sustainability, sharing insights into their strategies and progress. She also highlights inspiring examples of best practices and success stories, offering listeners a unique opportunity to gain insights into the sustainability journey of REED exhibitions.