Last week we saw Arabian Travel Market, the region's largest tourism and travel exhibition back in full swing. Hosted in Dubai, the 30th Anniversary of the show focused on sustainability with a variety of panel events, discussions, and competitions spreading awareness about global tourism impact,
and how we as operators can become change makers.
First Regional Roundtable Discussion with Sustainable Hospitality Alliance

We were super thrilled to partner with Sustainable Hospitality Alliance to host a closed 𝗥𝗼𝘂𝗻𝗱𝘁𝗮𝗯𝗹𝗲 𝗗𝗶𝘀𝗰𝘂𝘀𝘀𝗶𝗼𝗻 𝗮𝗻𝗱 𝗡𝗲𝘁𝘄𝗼𝗿𝗸𝗶𝗻𝗴 𝗘𝘃𝗲𝗻𝘁 𝗙𝗼𝗿 𝗥𝗲𝘀𝗽𝗼𝗻𝘀𝗶𝗯𝗹𝗲 𝗛𝗼𝘁𝗲𝗹 𝗢𝗽𝗲𝗿𝗮𝘁𝗼𝗿𝘀 joined by Hospitality Suppliers and the Dubai Department of Economy and Tourism.

It was our privilege to host the first regional meeting of the alliance in Dubai with over thirty different brands. We had great discussions about how Sustainability is driving impact, improving financial ROI and guest satisfaction for hotel operators. The enthusiasm and the narrative for sustainable hospitality was unmistakable. 
The meeting also shared the latest insights from the Destination Water Risk Index, with a particular focus on the Middle East and Africa region and heard from the participants in the room on their sustainability challenges, successes and solutions. 

Find out more about the Destination Water Risk Index:  and the pathway to
net positive hospitality.
For event pictures and representation of brands, click on link here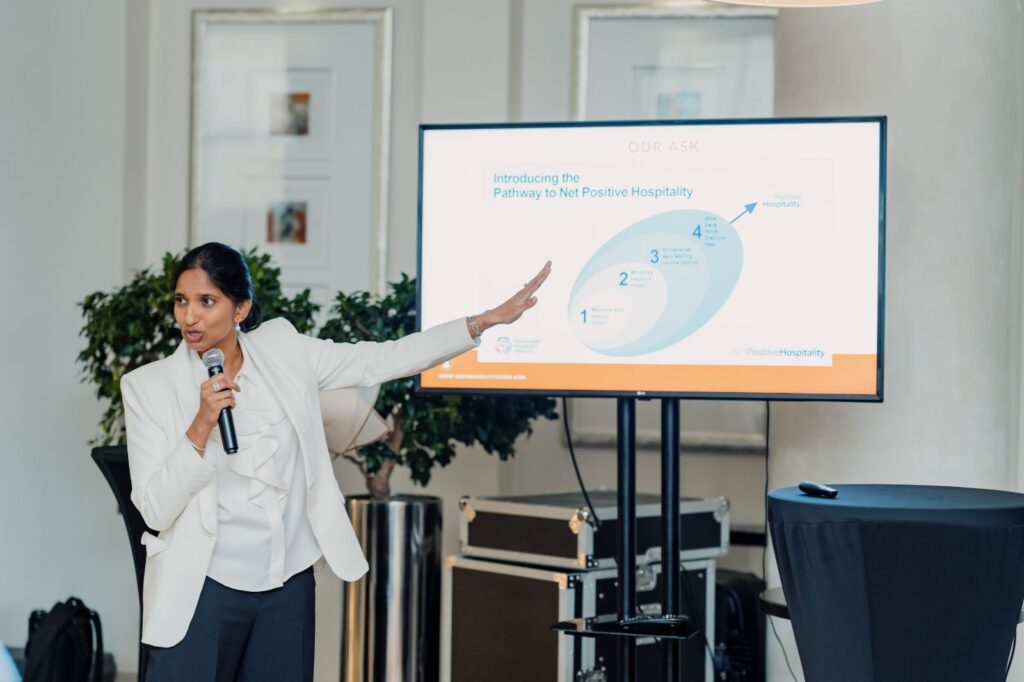 ---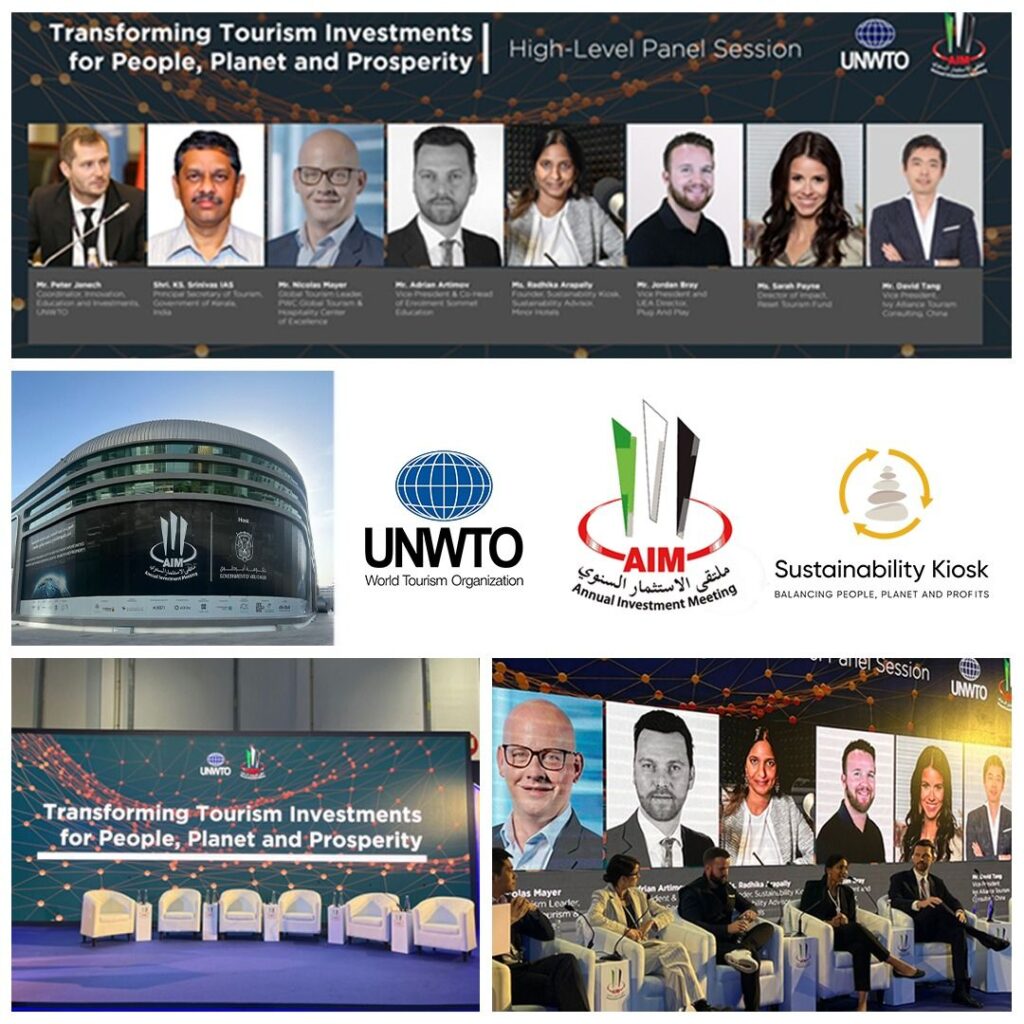 Speaking at UNWTO
Radhika Arapally spoke on a panel with the World Tourism Organization (UNWTO) at the Annual Investment Meeting this week.

A key takeaway from the panel was the need for investment in "people" to transform the planet and prosperity. We genuinely believe people make all the difference to an idea. We use the tools on hand to support and mobilize people to genuinely make a difference in this world.

There was also focus on decarbonizing the hospitality sector, influencing hospitality policy makers along with accelerating climate innovation
for broad-based adaptation.
---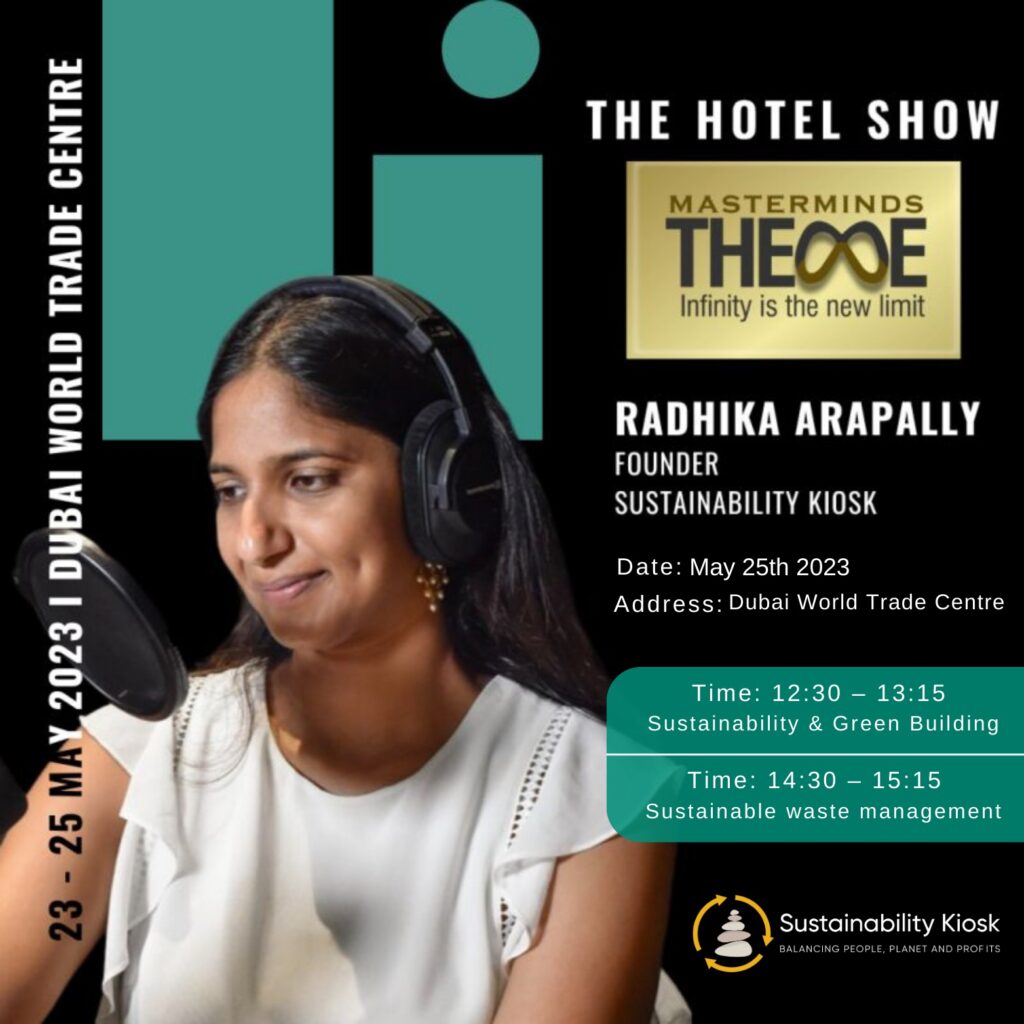 ---
The Hotel Show
Next week we will be at The Hotel Show in Dubai, on the lookout for more suppliers to add to our stable of sustainable solutions for our clients and for Kiosk.
Register now to hear Radhika Arapally Speak at the THEME conference, we look forward to saying Hello. http://bit.ly/3LkOz4k
---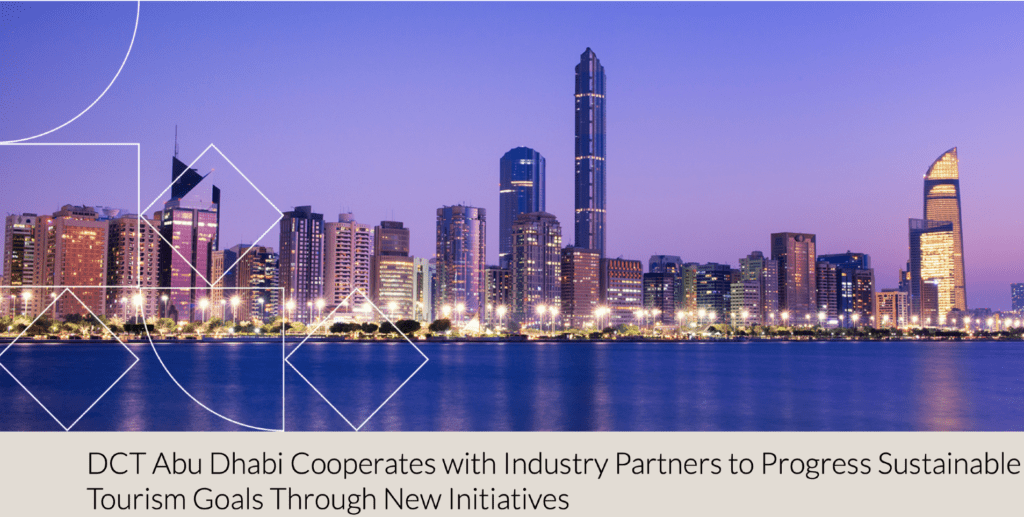 Abu Dhabi launched sustainable tourism guidelines
In exciting news; The Department of Culture and Tourism – Abu Dhabi (DCT Abu Dhabi) has announced three initiatives aimed at promoting sustainable tourism in the emirate.
The initiative includes the launch of six sector-specific sustainable tourism guidelines; a carbon calculator to estimate the carbon footprint baseline of Abu Dhabi's hotels; and an energy-saving audit for the emirate's hotels.
The sustainable tourism guidelines outline recommendations across key sustainability categories, including:
Culture and heritage
Events
Food and beverage
Hotels
Leisure and entertainment attractions
Travel agents and tour operators
The guidelines will support the sector define their sustainability goals and contribute to Abu Dhabi's overall sustainability goals.
Important Dates for your Calendar
Hotel Show: 23-25 May 2023, Dubai World Trade Centre
Speaking at: "THEME" – Engineers Middle East Conference- Hall 1
Register here – See you there
---
INTERESTED IN BEING FEATURED WITH YOUR HOTEL STORY
Contact us on info@sustainabilitykiosk.com
Be sure to visit us at Sustainability Kiosk, our marketplace that connects you with brands that provide practical solutions for sustainability challenges in your business. Browse our Sustainability Stories podcasts, and blogs for industry insights and tips that can save you time and money while balancing your
contributions to the planet.