Driven by a deep commitment to addressing global challenges,
Green-Ard is dedicated to providing sustainable solutions that contribute to a more sustainable future.
---
About the Brand
Green-Ard is an innovative brand that specializes in providing a wide range of eco-friendly, biodegradable, and compostable products as sustainable alternatives to everyday items. With a firm commitment to promoting green living, Green-Ard strives to establish eco-friendly products as the new standard for households and
businesses worldwide
Addressing the Global Issue
Hotels frequently rely on single-use plastic items as part of their operations. However, the detrimental effects of plastic on the environment are increasingly evident.
Green-Ard actively takes measures to combat the use of single-use plastics by offering a diverse selection of biodegradable and compostable products as viable alternatives. By providing these environmentally friendly options, Green-Ard encourages individuals and businesses to make sustainable choices and reduce their reliance on harmful single-use plastics.
To explore ways to minimize single-use plastic usage, we recommend referring to the fact sheet provided by the Sustainable Hospitality Alliance.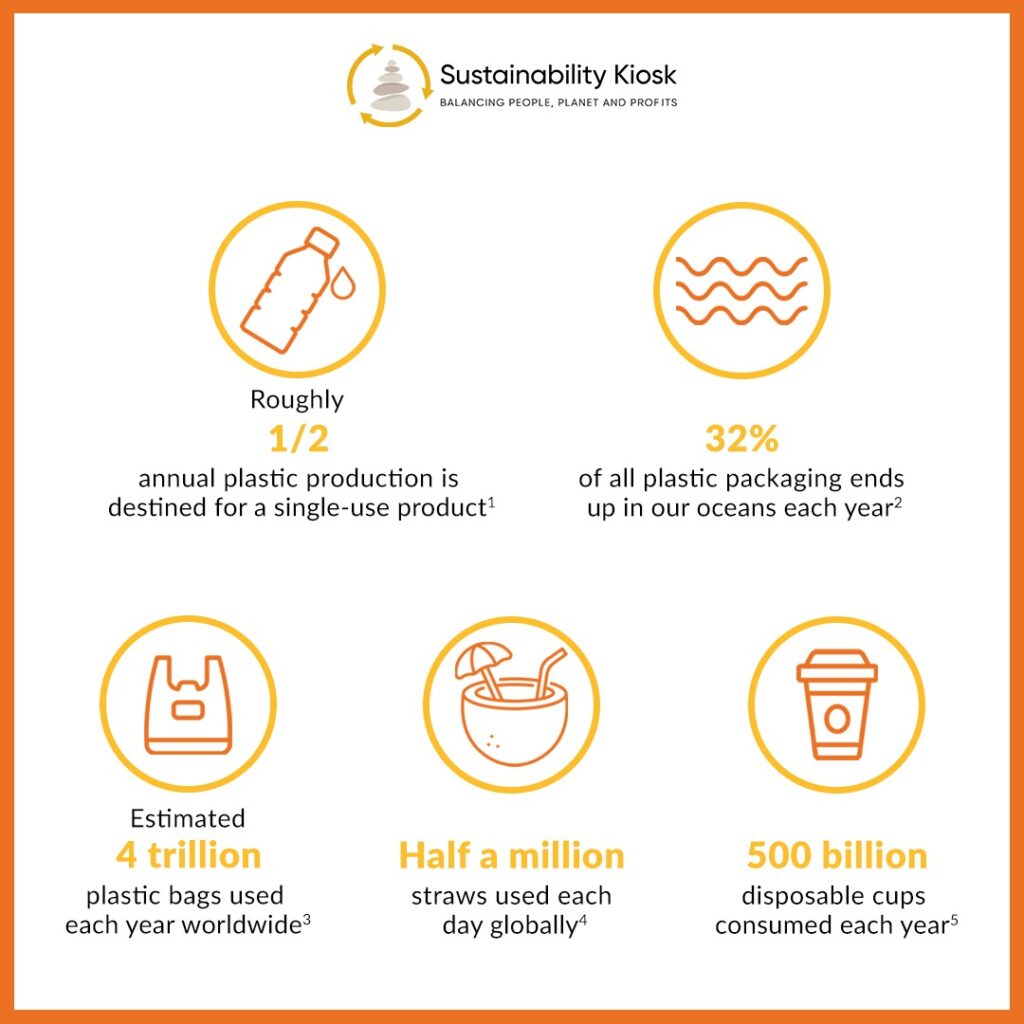 Source :
www.plasticoceans.org Earth Day Network www.wmnorthwest.com
www.latimes.com www.earthday.org www.weforum.org
---
Why is it a Sustainable Solution?
Green-Ard offers sustainable alternatives to single-use plastics in hotel operations. Their eco-friendly disposable products, made from materials like bamboo, cork, seeded paper, and jute, promote environmental sustainability and waste reduction. These materials can be recycled or composted, contributing to a circular economy and a greener future. Products include plantable pens, pencils, papers, customisable gift bags & boxes.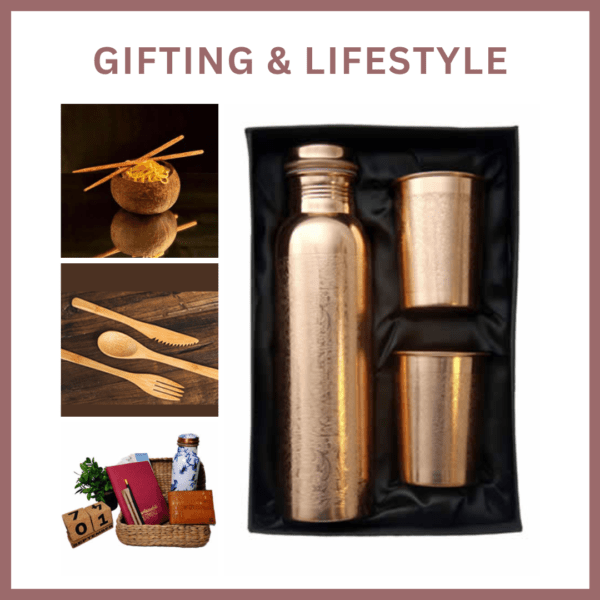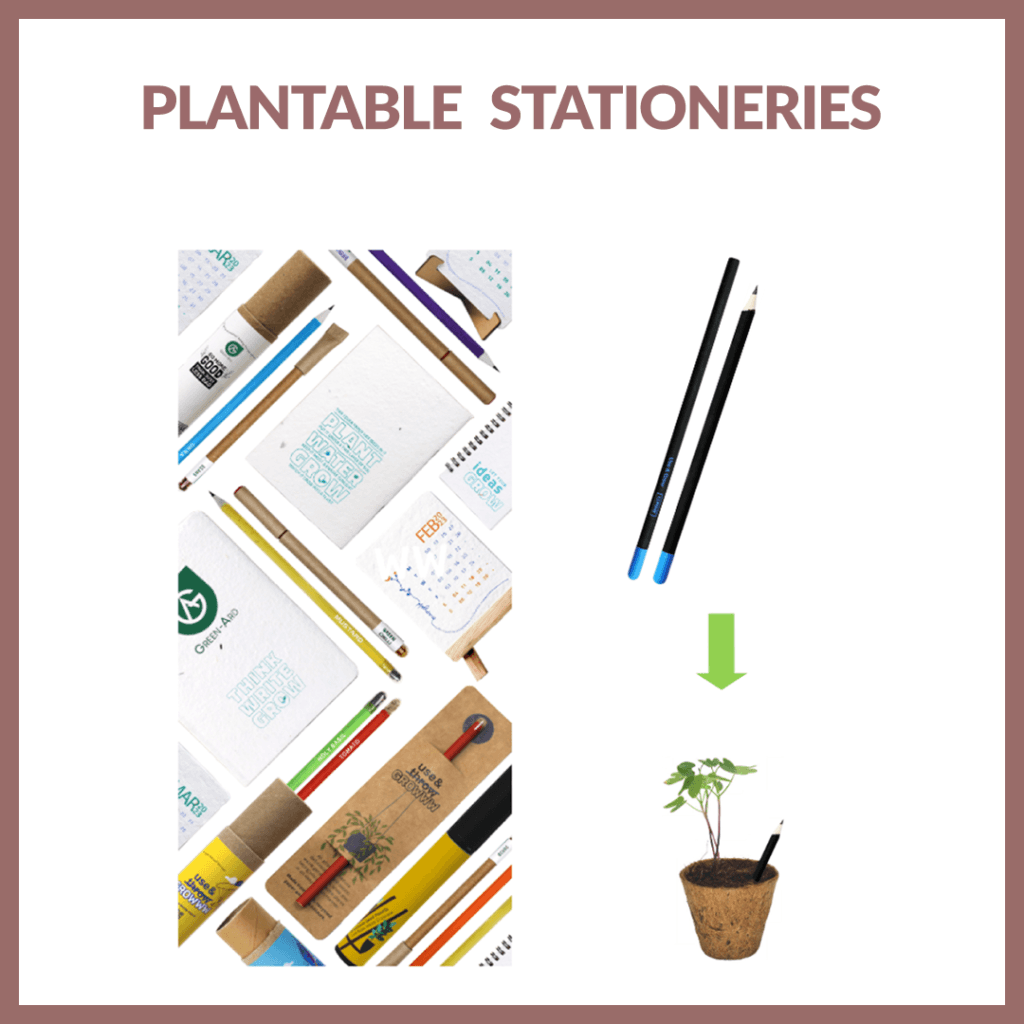 Commercial Benefits
By minimizing single-use plastic in hotel operations, hotels play a crucial role in building a sustainable future. This can be achieved through –

The adoption of reusable alternatives
The use of biodegradable toiletries
Opting for reusable tableware
Selecting eco-friendly packaging
And actively involving employees and guests
These measures not only reduce plastic waste but also result in cost savings and foster brand loyalty, all while contributing to a more environmentally sustainable and responsible hospitality industry.
---
What you can do!

Reusable items: Replace single-use plastic items such as water bottles, straws, and utensils with reusable alternatives made from sustainable materials, such as glass or metal.

In-room amenities: Offer guests the option of choosing biodegradable toiletries, such as soap bars and shampoo in bulk dispensers, rather than individual plastic containers or In-room amenities produced from sustainably sourced materials and not plastic.

Food and beverage: Use reusable serving ware, glasses, and tableware in the restaurant and bar, and encourage guests to bring their own reusable water bottles. If disposables are required, then ensure you choose those made from bagasse or corn starch
or items that are compostable.
Packaging: Choose environmentally friendly packaging options for in-room snacks and other amenities, such as paper or compostable plastic.

Employee engagement: Educate employees about the importance of reducing single-use plastic and encourage them to adopt sustainable practices in their own lives.

Guest education: Provide guests with information about the hotel's sustainability efforts, including its efforts to reduce single-use plastic. Encourage guests to participate by using reusable items and recycling.