Anantara The Palm Dubai Resort Elevates Sustainability with the Launch of an Organic Hydroponic Farm
Dubai, 2023 Aligning with the legacy of environmental stewardship, Anantara The Palm Dubai Resort announces the launch of a state-of-the-art Organic Hydroponic Farm, pushing the boundaries of sustainability and nutritious culinary experiences.
In the continuum of our sustainability journey, where we successfully achieved a 62% waste diversion from the landfill and saved an estimated AED 1.4 million annually through various eco-initiatives, this hydroponic farm comes as a new feather in Anantara's green cap.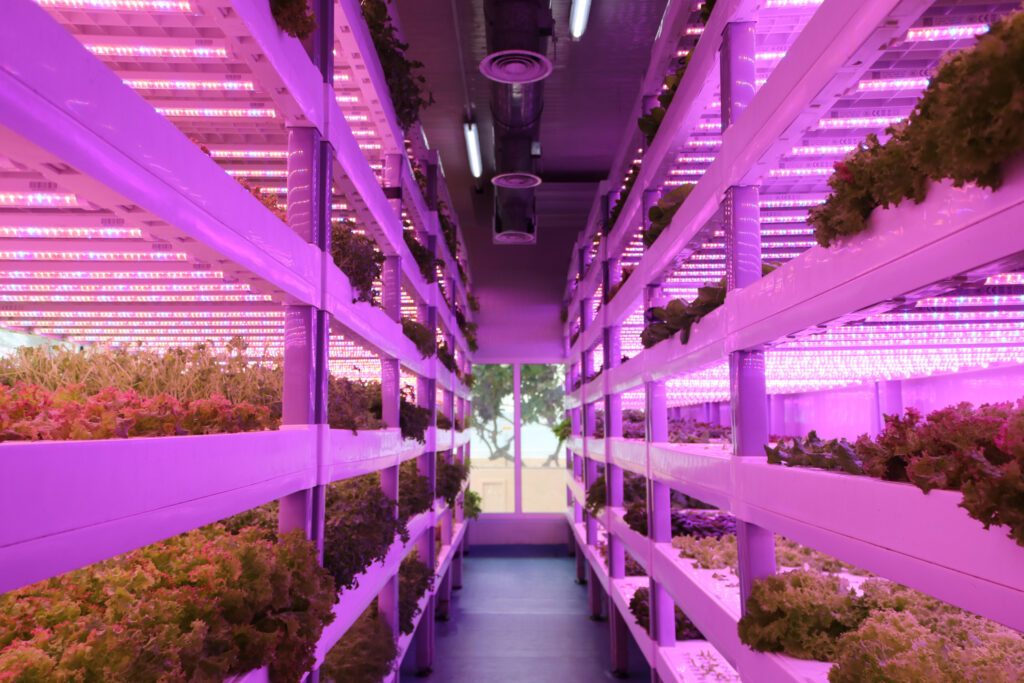 Embarking on a Culinary Journey Rooted in Sustainability
In this innovative soilless farming technique, we adhere to Controlled Environment Agriculture (CEA) principles, ensuring the optimal blend of ambient temperature, water temperature, pH, air quality, and precise nutrient delivery, mitigating any potential contamination from external sources.
Bridging the gap between gourmet and green, our hydroponic farm boasts a Hybrid System of Nutrient Film Technique (NFT) & Deep Water Culture (DWC) with Integrated Gravity-Driven Water Circulation. This guarantees our plants receive ample hydration and nutrient support, all under the gentle glow of specially-tailored LED lights that mimic natural sunlight, adhering to a meticulous day-night cycle.
Bountiful, Beyond-Organic Harvests
Our hydroponic haven, spanning 40.5 square meters, is not just a farm but a stand-alone unit where seeding, harvesting, packing, and delivery are executed seamlessly. It encapsulates a nursery stand and 12 growing stands, each extending to six levels high, and is managed by an experienced grower who oversees the plant life cycles meticulously.
Through precise automation and remote monitoring from our head office, we sustainably cultivate a diverse variety of crops – from baby leaves and lettuce to herbs and microgreens, with over 130 varieties available for our chefs to curate their preferred crop plan. We pride ourselves on harvesting an impressive average of 11 kgs daily, while operating six days a week, ensuring our guests have access to the freshest possible ingredients.
Safeguarding Biodiversity and Promoting Health
In our sterile farm environment, every product is not only organic but elevated beyond typical standards. Our plants thrive without the need for pesticides, herbicides, or fungicides, nourished only by NON-GMO seeds and optimised organic nutrients, courtesy of controlled dosing.
A Seamless Blend of Gastronomy and Sustainability
Embracing the same zeal for sustainability that enabled us to divert an impressive 62% waste from the landfill and save approximately AED 120,000 monthly, this hydroponic farm further propels our commitment towards offering eco-conscious, luxurious experiences.
The harvested produce, averaging 10 kilograms of lush, nutrient-rich leafy greens and microgreens per day, goes directly from farm to table, courtesy of our talented chefs. This initiative solidifies our commitment to providing gastronomic delights that are not only delightful to the palate but also gentle on our planet.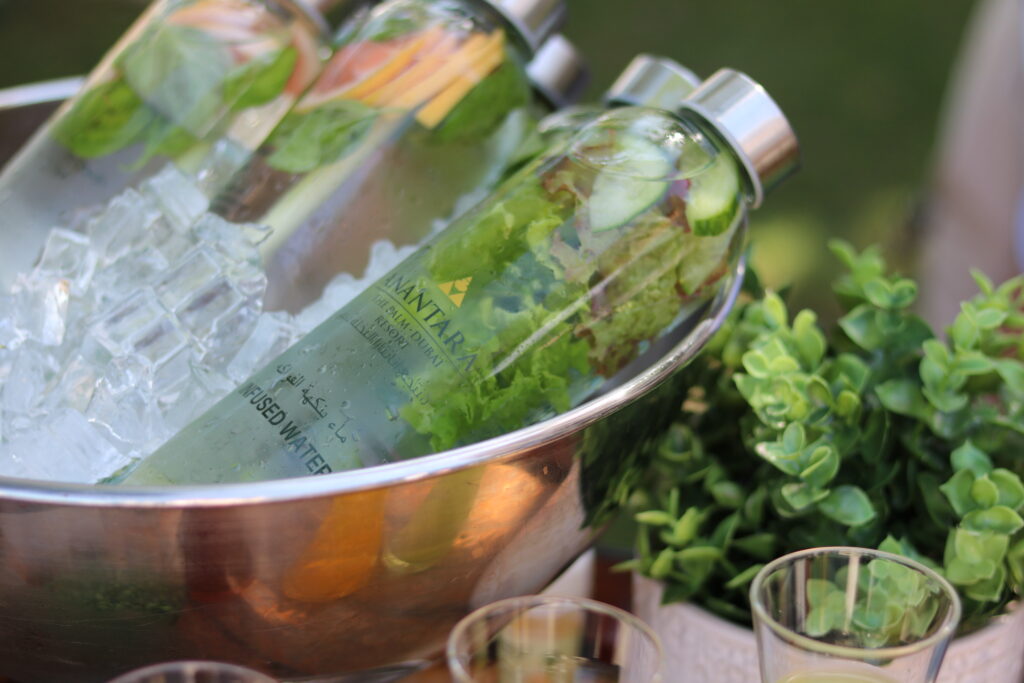 A Testament to Our Sustainability Pledge
Mr. James Hewitson, Cluster General Manager for Anantara The Palm Dubai and Anantara World Islands Dubai Resort, shares: "Anantara The Palm Dubai Resort has always been a paragon of sustainability within luxury hospitality. Our new hydroponic farm symbolises the next step in our green journey, offering our guests unparalleled fresh, organic produce, while further reducing our environmental impact."
We invite our esteemed guests to indulge in this unique, wholesome culinary experience, where luxury and sustainability intertwine, to continue crafting memories that are not only memorable but also responsible.